Look's like Carmen went zipset crazy for December, Merry Christmas to the Carmen addicts!
Carmen's 1st new zipset is a Glass Dildo and Anal Beads video, and carmen isn't shy at all with the close ups!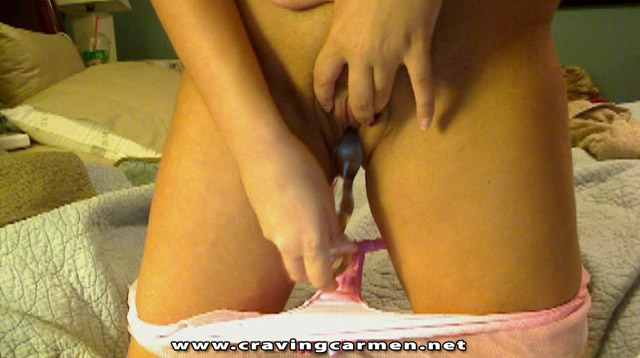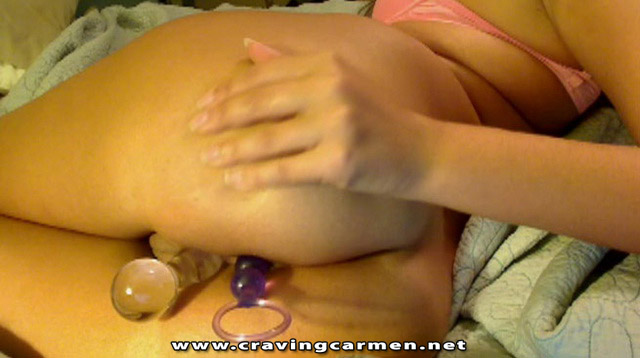 I can't figure out which toy to be more jealous of!
Carmen's 2nd new zipset is a Gagging Blowjob video with a nice facial at the end of it. Watch as Carmen shows off her well known oral skills on her friend's cock, even gagging on it, gets a little messy!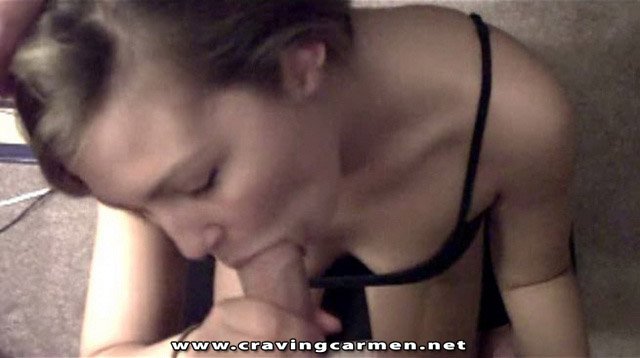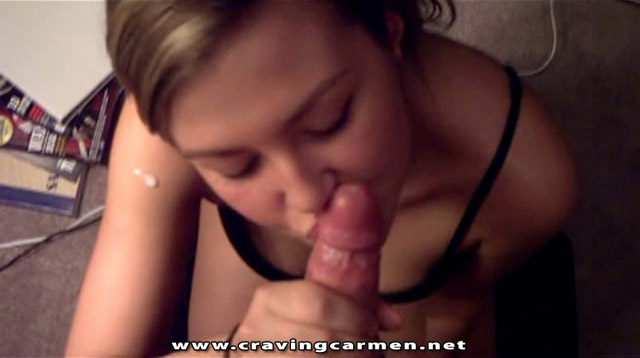 Yes, that's cum on her arm, it looks like it went all over her pretty face!
We must have been really good this year because Carmen's 3rd new zipset is another blowjob video but with glasses on! Watch as Carmen goes down on her friend's cock sucking and jerking him off till he cums all over her face!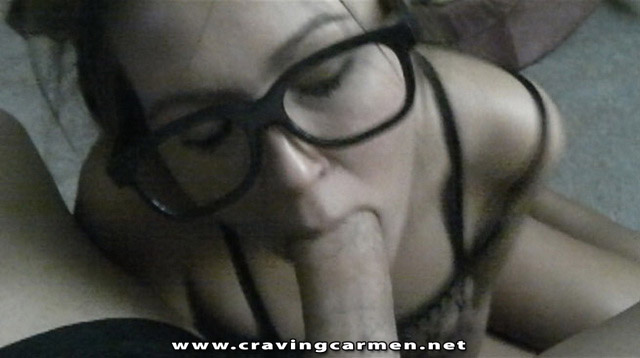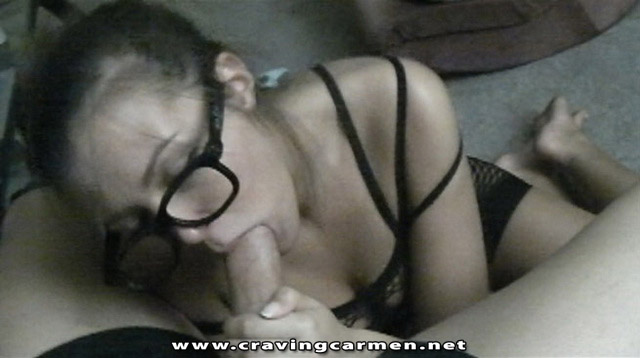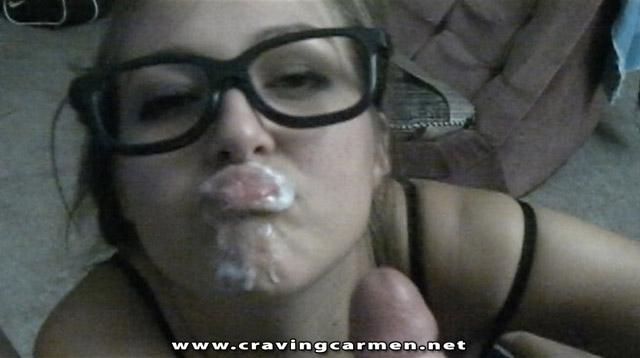 Carmen loves cum on her face, she always says "Good Boy" when he finishes on her face!
These zipset's are a definate must for any Craving Carmen Fan!