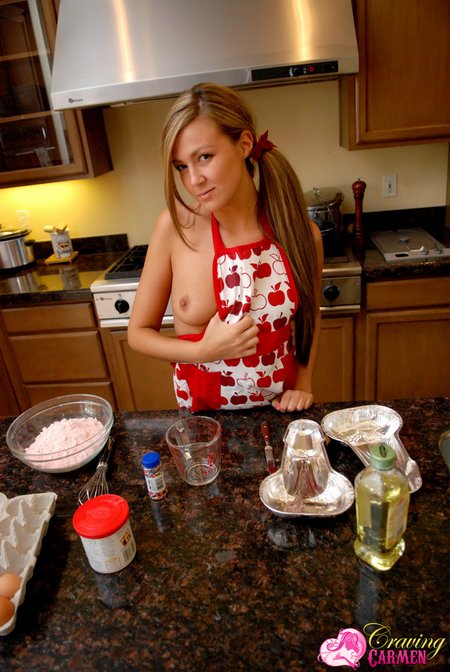 Carmen's birthday is coming soon so this fine piece of ass decided to bake herself a birthday cake. But of course with Carmen everything has to be a little dirty right? That's why this sexy solo model decided to bake a penis shaped cake. Watch as Carmen shows off those amazing perky tits and her perfect little pussy as she bakes herself some cock cake. After the cake is done, Carmen has a little fun with it, pretending it's a real cock. Wish she'd do that with mine..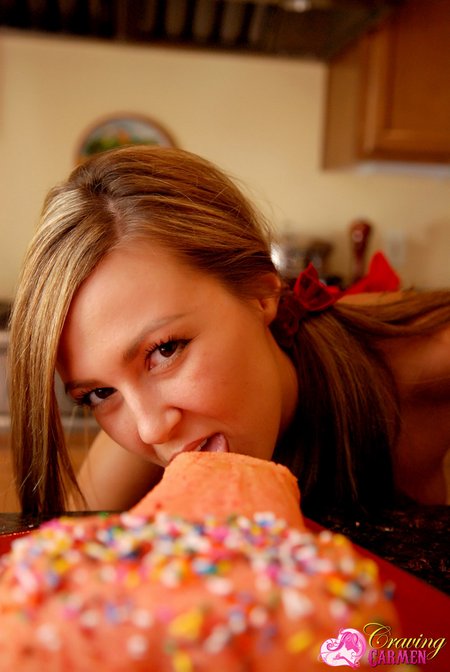 No one does cake POV like Carmen does!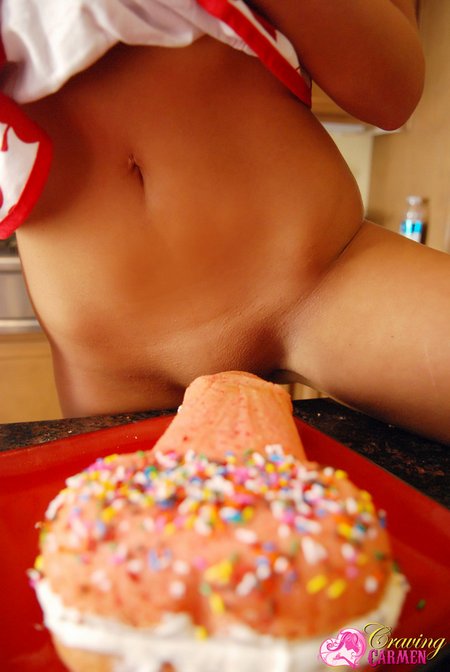 Carmen's got skills, she can even make a cake cum on her face.